"When the going gets tough, the tough go shopping."
It's true that something new can cheer someone up for a bit; however, more often than not, the newness of an item wears off relatively quickly. But what does it mean that God does something new when times are tough?
Please join us on Sunday January 22nd at our 10:30 service as we welcome Dr. John Bowen to share a message on Isaiah 43:14-21. It is entitled, "The God of New Things."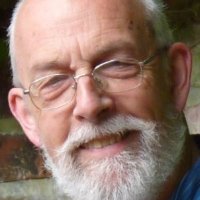 John Bowen was Professor of Evangelism at Wycliffe College in Toronto for many years before retiring at the end of 2016. He was born in Wales, came to Canada in 1977, and worked for Inter-Varsity Christian Fellowship before going to Wycliffe. His most recent book is Green Shoots out of Dry Ground (2013), a collection of essays about the church's mission in Canada in the 21st century.  He is married to Deborah, an English professor at Redeemer University College in Ancaster. They are members of St John the Evangelist Anglican Church in Hamilton. They have two adult children and four grandchildren.