Children and Youth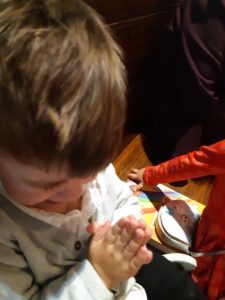 Children and youth are central to the life and ministry at Morningside. The youth regularly participate in worship through reading scripture, leading prayers, and other leadership roles. Children participate, engage, share, belong and interact within the community as full practicing members of faith.
On a typical Sunday, children join their families in worship at 10:30am until the Children's Story is presented. At this time, children leave the sanctuary for worship in their classrooms, where they engage in fun and creative Biblically Based lessons. We have Junior, Intermediate and Senior Sunday School classes for children ages 3 – 13. Babies and toddlers are welcome to stay within worship, or to use our Nursery.
For questions about children and youth at Morningside, please connect with our Coordinator of Children's and Family Ministries, Holly Boyne at hollyboyne@morningsidehighpark.com.
Upcoming Events (Winter 2020)